The name "Grevillea robusta" comes from the name of Charles Francis Greville, founder of the Horticultural Society of London, now the RHS
This is the largest species in the genus Grevillea.
Several parts of the plant contain irritants, stingers and spines which can cause allergies in some people.
Family: Proteaceae
Origin: It is native to the coastal areas of eastern Australia
Habitat: Grevillea robusta grows along rivers, in subtropical and tropical dry forests.
Characteristics: Its delicately serrated bipinnate dark green leaves are reminiscent of fern fronds. Its leaves are usually 15 to 30 cm long, white or rusty grey below. Its flowers are in the form of a swab, carried on a 2 to 3 cm long stem, gathered in large clusters, very productive of honey, and attract birds, butterflies and bees. The seeds mature in late winter and early spring. The fruits are dark brown dehiscent pods, about 2 cm long, with one or two flat winged seeds.
Flowering period: Spring
Uses and properties: The Australian silky oak provides a valuable wood used in the manufacture of furniture, it also has certain medicinal properties linked to the phenolic components it contains.
The silky oak is also well-known to bonsai enthusiasts.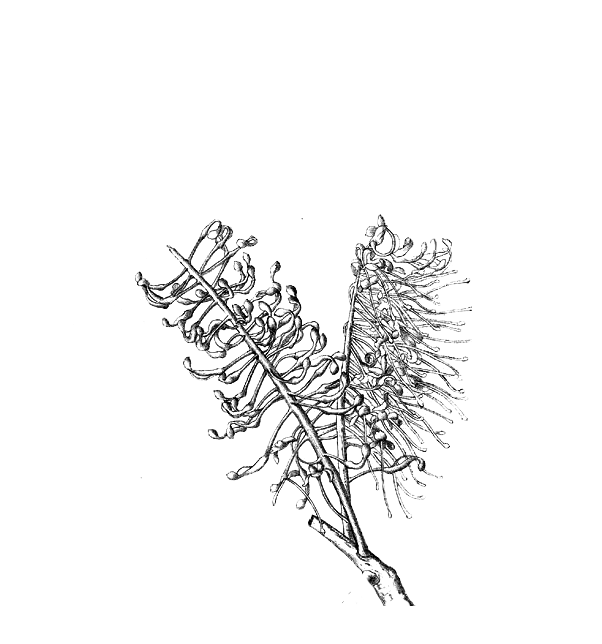 At the beginning of the 20th century, it was used to make the poles of sedan chairs, to bring tourists and spa guests to Cilaos.