The edges of the leaves of the bottle palm are very sharp.
Family: Asparagaceae
Origin: Central America, Belize and Guatemala
Habitat: Semi-desert area
Characteristics: Xerophytic, semi-succulent tree, with green evergreen foliage characterised by long leaves in narrow tapered strips.
The summer flowering occurs only on old specimens, in the form of panicles one metre long, made up of small white-cream flowers.
Flowering period: Summer
Uses and properties: Studies carried out by NASA in 1980 showed that certain plants, including Beaucarnea, have absorbent, air-cleaning and neutralising properties.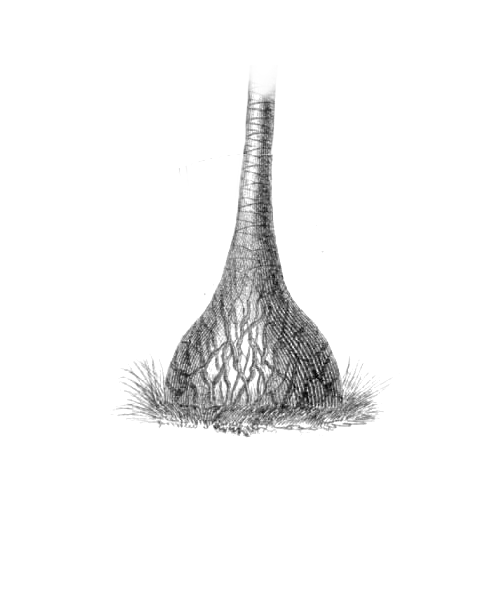 Charles Lemaire described the genus in 1861, naming it Beaucarnea and its specific name recurvata refers to its recurved leaves.