The Olea europea from its Latin name "olea" comes from the Greek "elaî" which was their name for the olive tree. The olive tree is a fruit tree with a twisted trunk, which can be several hundred years old. The small whitish flowers produce drupes with a hard pit, the olives.
Rabbits are fond of olive bark: the young trunk should be protected with wire mesh because any injury will become an entry point for disease. The black cochineal is a formidable parasite of the olive tree and olive peacock spot or olive leaf spot, a fungal disease, attack them. The olive moth larva and the olive fly are also pests to watch out for.
Family: Oleaceae
Origin: Asia Minor – Africa
Habitat: Rocky, dry terrain
Characteristics: Olea europaea is an evergreen shrub or tree up to 10 to 15 m high.
The foliage is evergreen, the leaves are opposite, more or less narrow, 3 to 9 cm long. The flowers, white or yellowish. The fruits are fleshy drupes with a hard pit, 5 mm to 4 cm long, which turn black when ripe.
Flowering period: Spring
Uses and properties: The olive tree is a recognised medicinal plant. The leaves can help to improve blood pressure and the fruits give an oil which is said to be beneficial to health. This oil has astringent, diuretic, hypotensive and vasodilating properties. It helps to fight against cholesterol and cardiovascular disease.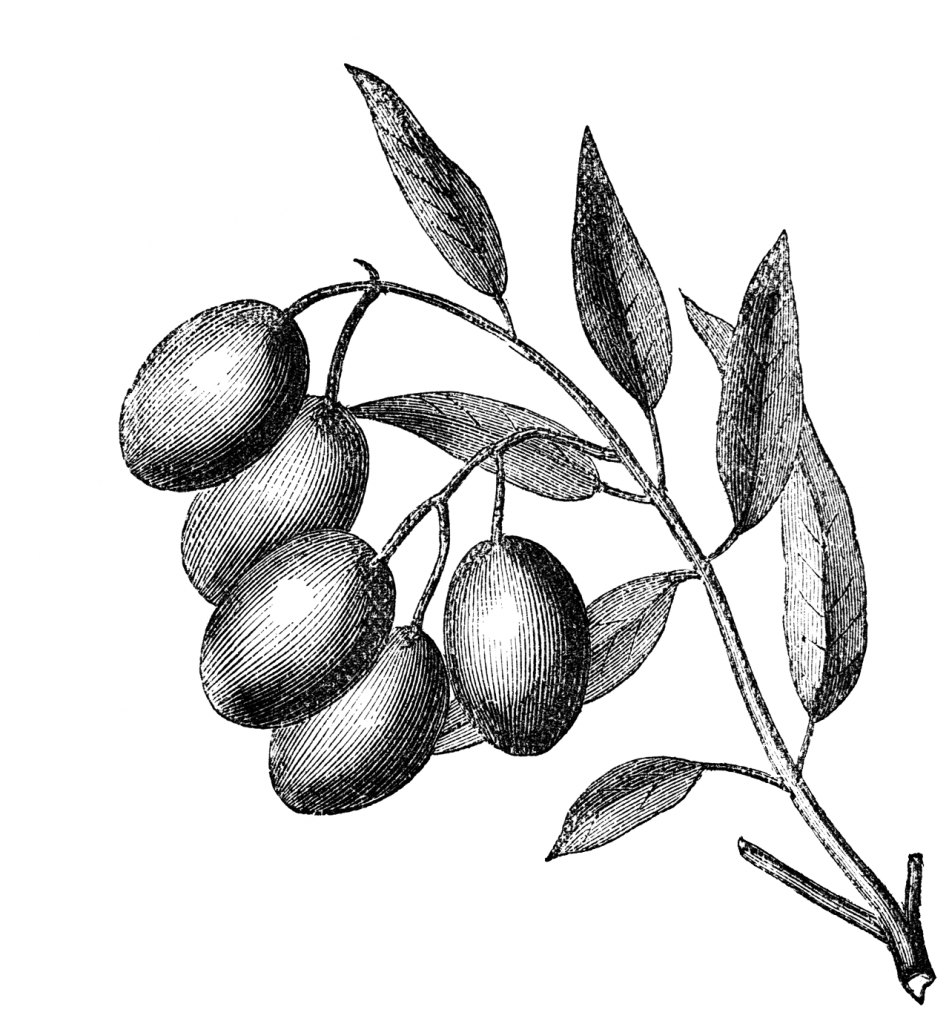 Pits found at archaeological excavation sites have led to estimates of its presence almost 4,000 years before the present. The oldest olive tree in France has an estimated age of between 2,500 and 2,800 years. This specimen is found in the Alpes Maritimes at 184, Chemin de Menton in Roquebrune-Cap-Martin. In 2016 it was awarded the status Arbre remarquable de France (Remarkable French Tree).