Family: Rutaceae
Origin: South-east Asia
Characteristics: In its original environment, the Kumquat can reach a height of 3 to 4 metres. Its foliage is evergreen, leathery, glossy, dark green. Its pure white flowers are fragrant, nectar-bearing, and honey producing.
The fruits, present from May to November, are wholly edible with slightly acidic pulp.
Flowering period: Spring, summer.
Uses and properties: Kumquats can be eaten raw and whole, its skin is tender and slightly bitter but sweet, or it can be used in sweet and sour or sweet cooked dishes, as an accompaniment to game, or used in jelly, ice cream and sorbet, fruit salad or as a compote combined with other fruits after poaching. It is also used in the preparation of drinks, syrups and brandied fruit.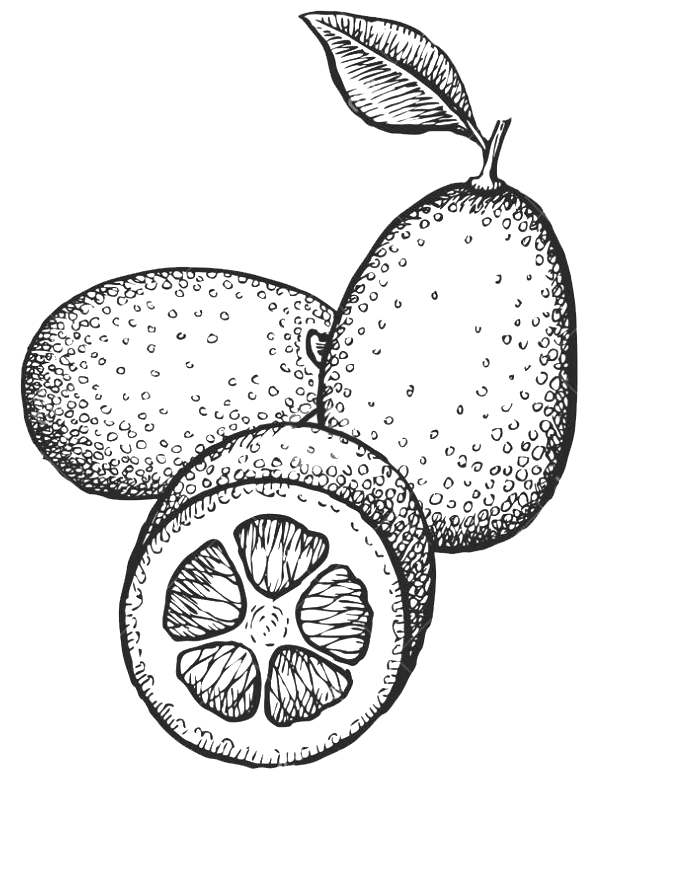 The kumquat was first introduced into England and from there spread to the rest of the gardens of Europe for greenhouse cultivation.
The kumquat is eaten entire with its skin.